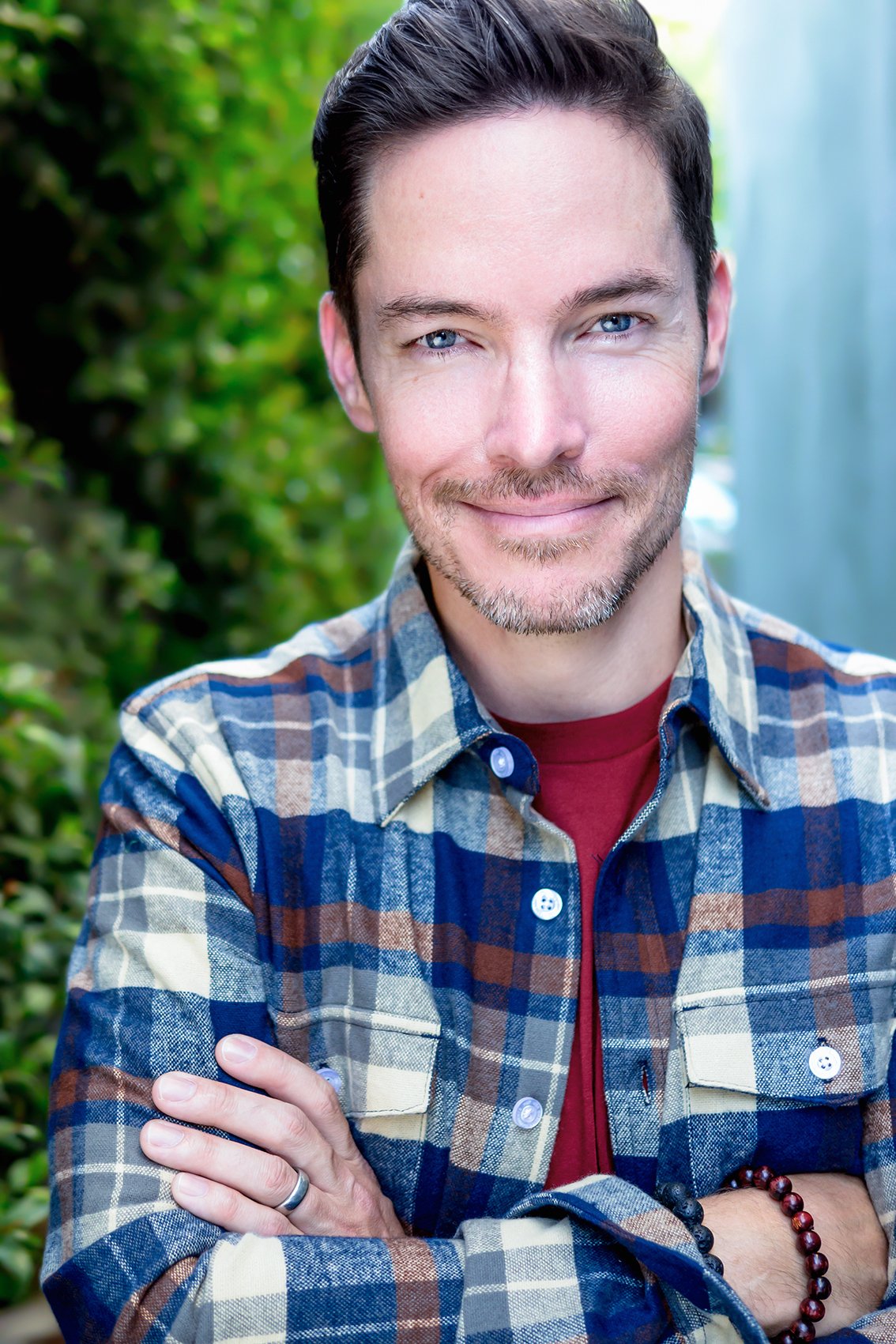 I am available for private actor coaching through my company,
Mighty Tripod Acting Studio
, where we also teach group acting for the camera classes.
Bio
I have been acting professionally since 2000, after graduating from Seattle University (Bachelors of Criminal Justice, Minor in Music, Minor in Psychology). My work in Seattle theatre has garnered many accolades, including three Footlight Awards for Outstanding Acting (2002, 2009, and 2012), and the Gypsy Rose Lee Award (2012). In 2011, I made the decision to pursue more work in front of the camera, and have had much success over the past few years, including my first leading role in the feature film (Shadowed), a TV pilot, (Thunderballs), NBC's Grimm, and working with Cary Elwes in A Bit of Bad Luck. In 2015 I produced my first feature film, Paralytic, which had its World Premiere at Seattle International Film Festival (2016).
I take my education very seriously and began training as an actor in 1998, where I took his first acting class with Ki Gottberg at Seattle University. While at Seattle U I discovered my passion for physical performance and Shakespeare. After graduating, I continued my study of Shakespeare, working privately with Hal Ryder, Judith Shahn, and Dennis Krausnick (Shakespeare and Company), while appearing regularly with Seattle Shakespeare Company.
My on-camera training includes studying with John Jacobsen (direct line to Uta Hagen), Tom Todoroff (direct line to Stella Adler), Nike Imoru, and Steven Anderson. I also trained in the Meisner Technique under Jessica Marlowe Goldstein (direct line to Leonid Anisimov).
In 2012, my wife, Angela DiMarco, and I founded Mighty Tripod Productions and Mighty Tripod Acting Studio to produce independent films and teach the business and craft of acting in Seattle, WA.
Testimonials
"I feel extraordinarily confident in each coaching session with Mighty Tripod.  We come up with choices which are interesting and arrive organically.  Feedback on takes for video submissions is honest, constructive, and encouraging. When I'm in the room with Angela or David, it feels just like working with a supportive, talented, collaborative director, and it shows up when it's time to video submit or audition in the room.  Highly recommend for actors of any experience."
Brandon Marino
"When my son has an audition he usually takes a private lesson. David will work with him to fully understand the character and script. He can then go into the audition prepared and confident. They also do video submissions. I always go to them for that because they do a superb job. My son has had many callbacks and bookings because he has great coaches in David and Angela."
Tammy Stevenson (mother of Elijah Stevenson)
Summary
I am a private acting coach and video editor. I can help you nail your next audition, flesh out your next role for stage or screen, submit your digital videos submissions, and help you cut your actor reel.
What My Clients Are Saying
Don't just take it from us, let my clients do the talking!
"Thank you so much for your help. It was an amazing experience; and I learned a lot about filming, acting and myself. Your work to help me with the role and scene study was indispensable. With all the help you gave plus the time spent on this project, I felt confident going into my shoot. I was barely nervous at all before the shoot, and was very focused on set. I have a new respect for your craft now that I've had to walk just a short while in your shoes."
"I recently had a one on one coaching session with David. David is truly a wonderful acting coach. I have had a chance to observe him when I was an extra in a film as well as see him on stage with Book-It Theater. As a newbie in the acting profession, David's insight as an actor shows in his knowledge, patience and empathy in teaching. In the short time I had with him, I gained some great advice and tips in reading a monologue, cold reading and how to make a character more real vs. just performing. I really enjoyed the session and gained more from this than other classes I've taken up until now."
"I took one 2 hour private session with David for an extremely high profile audition, and it was the best audition I have ever had thanks to him. The things he taught me worked. He gave me the tools and methods that made me look super professional and deliver my lines with no fear."
Let me help you reach your goals!
I look forward to working with you. ~ David